Main content starts here, tab to start navigating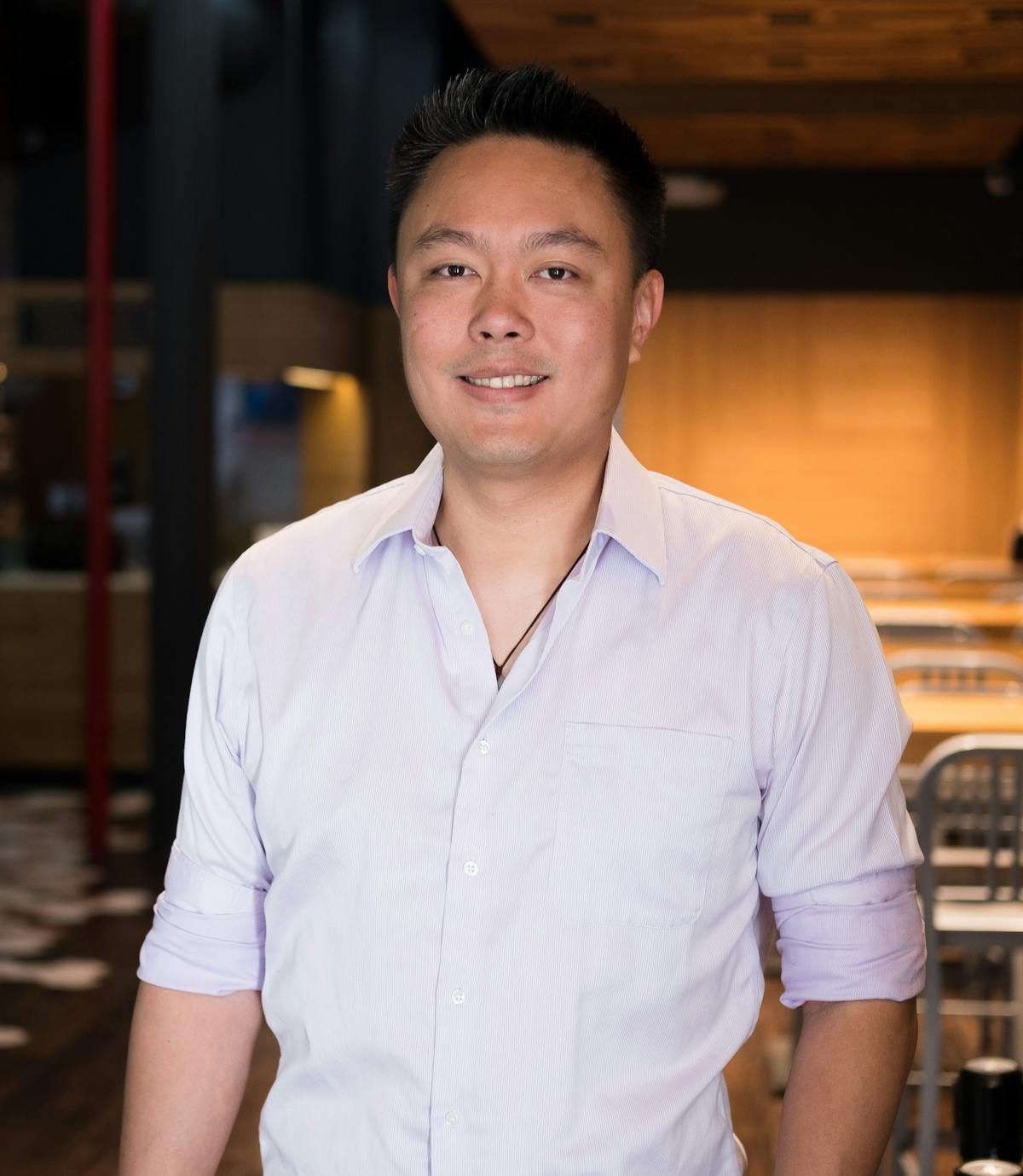 Peter Yen
Chief Executive Roller
Born in Taiwan, Sushirrito Founder and Chief Executive Roller Peter Yen moved to New Jersey at the young age of three. In high school, his family relocated to the Bay Area, California, where he later graduated from the University of California at Berkeley with a BA in Molecular Cell Biology.
Yen began his career working in investment banking and then private equity, investing in fast casual restaurants, and gaining experience in the business side of the industry. The idea for Sushirrito started to form while working in downtown San Francisco, as Yen got tired of the usual lunch options: sandwiches, soups, and salads. He loved sushi and wondered why there was a lack of fast casual, made-to-order sushi concepts.
Yen then went back to school to earn his MBA from the Kellogg School of Management at Northwestern. His focus on entrepreneurship, venture capital, and marketing in business school fueled his passion for entrepreneurship and consumer brands. He decided to pursue his frustration of dull lunch options and spent the following year incubating the company until he trademarked the Sushirrito brand name in 2008. Yen felt so strongly about Sushirrito that he decided he had to keep pushing forward no matter what. Yen fortuitously met Co-Founder/Executive Chef Ty Mahler in 2010, and things just started falling into place.
The two launched Sushirrito in downtown San Francisco in 2011. Since then, Yen has continued to revolutionize sushi culture with this chef-driven sushi burrito concept and now has 14 locations in California. Yen currently resides in the Bay Area with his wife and daughter. When not working, he enjoys spending time with his family, traveling, reading, and meditating.